Indoor Air Quality Products:
Air Cleaners
Humidifiers
Purifiers
Ventilators
Indoor Air Quality Products
Clean Air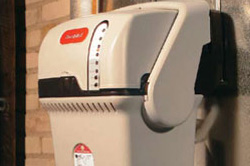 Improve your home, office or business' indoor air quality with air cleaners, humidifiers and air purification systems. Control air moisture, bring in fresh air, and clean it before it circulates. Effectively remove bacteria, pollen, animal dander and other pollutants.
Allergy Relief | Breathe Easier
Dirt, mold, bugs, and additional debris can clog your ducts. Let Big Walnut Heating & Cooling remove the grime for optimal ventilation. Most heating and cooling systems still use a basic air filter. The average air filter is only capable of removing 3-5% of the particles that pass through it. Today, however, there are several types of permanent air filters available in various efficiencies that can help you filter the air in your home. If you suffer from allergies, asthma or other breathing difficulties, there is an air filter that can help you.
Call 614.327.1310
or
contact us online
.
Serving in and around Marengo, Sunbury, Westerville, Galena, Lewis Center, Powell, Marion, Columbus, Bucyrus & Mansfield, OH.